Technical Journal
Technical journals that introduce new technologies, services and R&D activities at NTT DOCOMO and Group companies.
Latest issue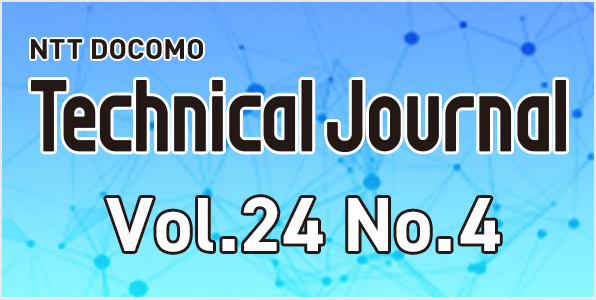 Special Articles on 5G SA
In order to view PDF files, you must have the Adobe® Reader® plug-in offered free of charge from Adobe Systems, Inc. When viewing the PDF files with Adobe® Acrobat®, use version 10 or later.