Technology
Outline of the latest research and development results produced by DOCOMO R&D.
Technical Journal
Technical journals that introduce new technologies, services and R&D activities at NTT DOCOMO and Group companies.
DOCOMO R&D Center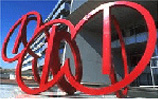 Outline of the DOCOMO R&D Center facilities, including the DOCOMO R&D Exhibition Hall "WHARF", located within the Yokosuka Research Park.
WHARF will close on June 30, 2022.
Seizo Onoe, "Father of LTE"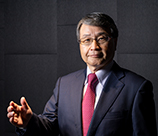 Mr. Seizo Onoe, Chief Standardization Strategy Officer (CSSO) of NTT Corporation, has been leading the evolution of mobile communication networks through standardization activities and international coordination for many years.
For the latest information on his election campaign for the Director of ITU Telecommunication Standardization Bureau (TSB), click here.
Topics
Feb. 3, 2021Network

Jan. 28, 2021Network

Jan. 26, 2021Network

Dec. 7, 2020Network

Nov. 9, 2020IoT