DOCOMO has been progressing research and development of 5G Evolution, and aiming for the service realization around 2030, it is also advancing research and development of the next-generation mobile communication system "6G." In 5G Evolution and 6G, DOCOMO will enhance the performance of each of the 5G features such as "high-speed and high-capacity," "ultra-low latency," and "massive connectivity." DOCOMO will also take on challenges in new technological fields in mobile communications systems such as "expansion of communications coverage to the sky, sea, and space," "realization of extreme-low power consumption and low-cost communications," and "extreme-reliable communications for industrial applications."
Requirements for 6G wireless technology

Technology study areas for 5G Evolution & 6G

6G Schedule Outlook
The requirements for 6G are expected to be more diverse, including those that further enhance the performance of 5G and those that take on challenges in new communications coverage areas not available up to 5G.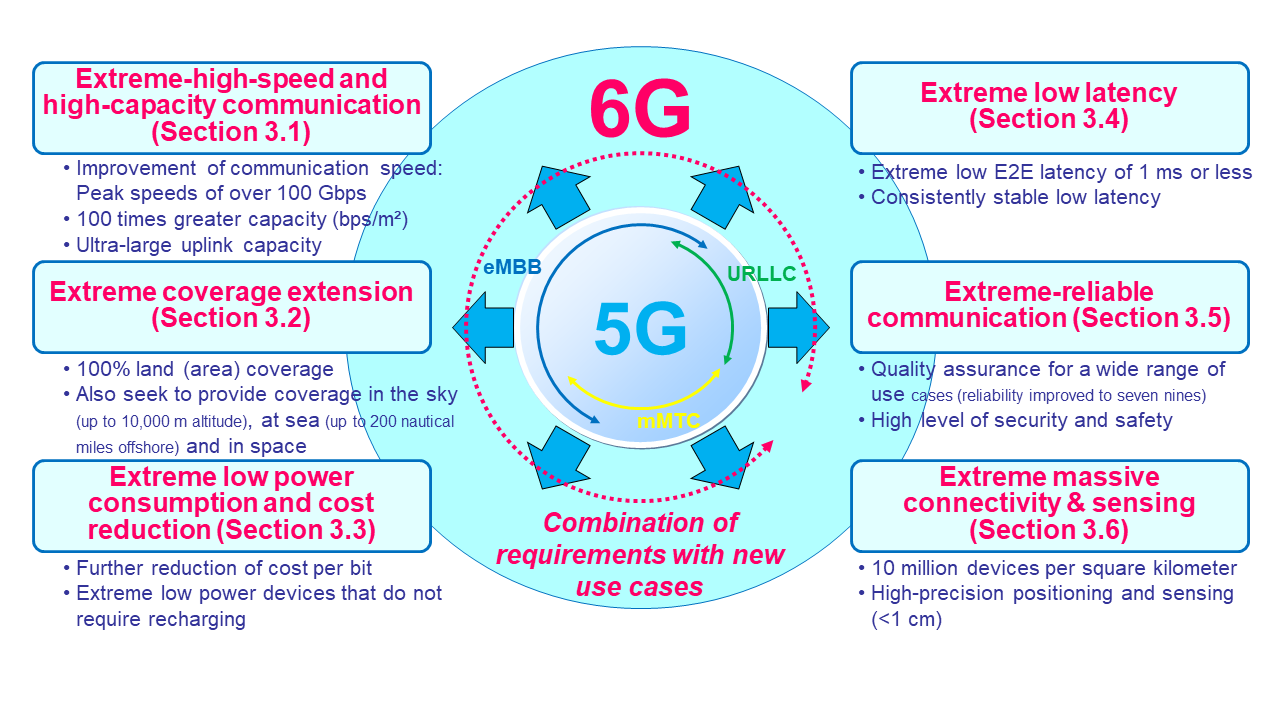 Sections refer to those in DOCOMO 6G White Paper.
There are various technology areas that need to be considered for 5G Evolution & 6G. For example, New Radio Network Topology, an advanced technology for distributed networks in the spatial domain, pursue extreme high data rates and extreme high capacity (especially in the uplink) and extreme reliability of wireless communications by communicating in a short distance with a line-of-sight (LOS) environment (in a path with a smaller loss) and by increasing the number of communication paths to provide more options (more redundancy) as much as possible.
With the coverage expansion technology including the use of non-terrestrial networks (NTN), through the use of geostationary satellites, low earth orbit satellites, and high-altitude platform stations (HAPS), it will become possible to cover mountainous and remote areas, sea, and even outer space.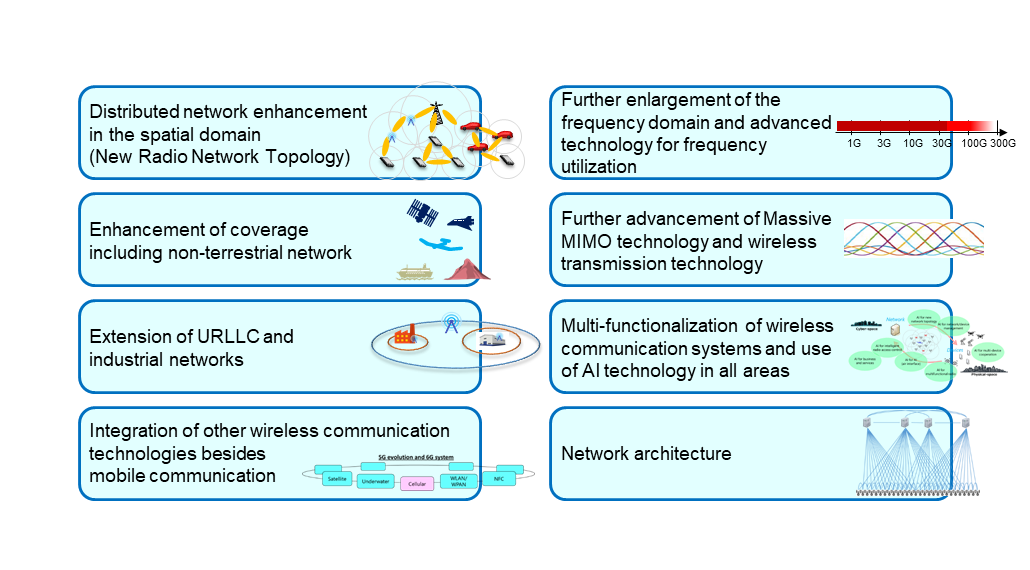 DOCOMO has been presenting conference papers on Beyond 5G since around 2017, and released the first edition of the "DOCOMO 6G White Paper" in January 2020, which has been constantly updated. Further, domestic and overseas research institutes and major vendors have announced Beyond 5G and 6G-related white papers one after another, and in the future, it is expected that demonstration experiments and international standardization will be promoted to realize 6G by 2030.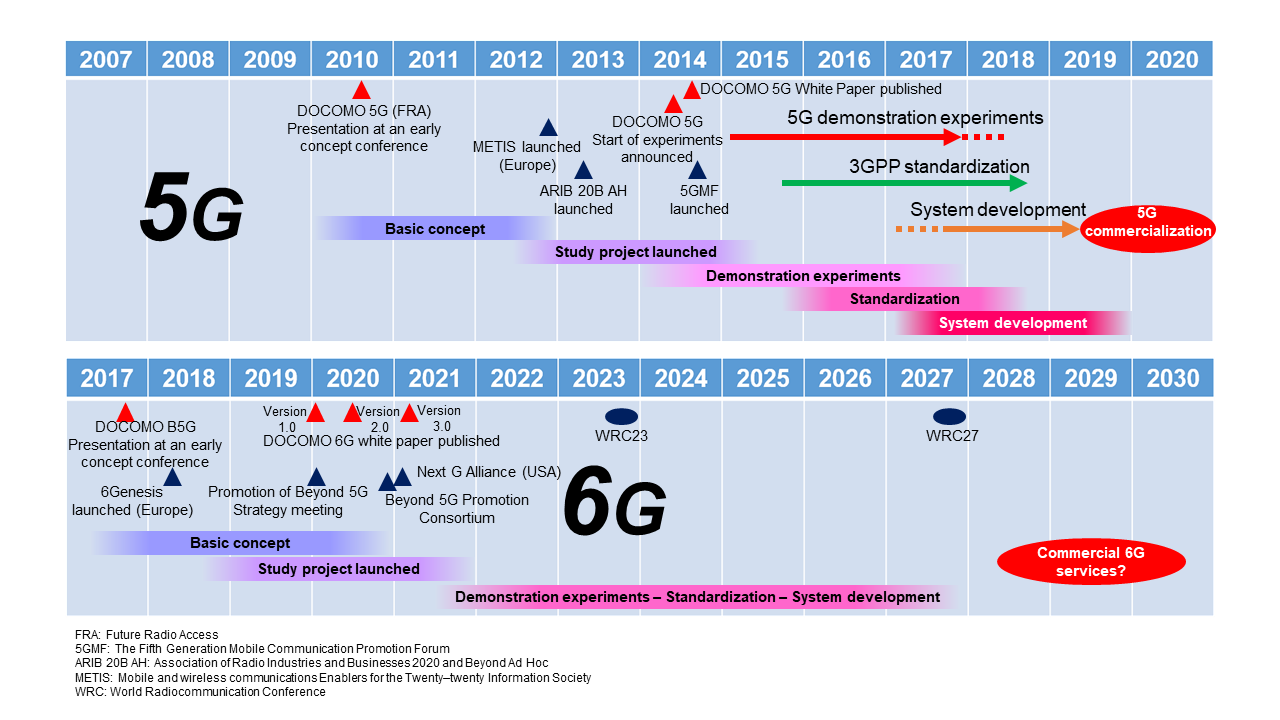 The "5G EVO & 6G" logo is the registered trademark of NTT DOCOMO, INC.