Acceptance of Repairs at docomo Shop
When you apply for a repair of your handset model, docomo Shop staff provides fine guidance at the service counter. The following guide explains the flow of repair acceptance, and advance preparations.
Please confirm notes on repair before applying.

Please refer to

Data Transfer/Backup

(in Japanese only) before visiting a shop and make sure you have a backup of necessary data before requesting repair service.

Online Repair Acceptance Service allows you to apply for repair without visiting a docomo Shop.
Repair Fee
Repair fees vary depending on the model, protection service, and the nature of the repair. Please refer to the simulation results in Proposed Plan for Repair and Approximate Repair Fees.
If the docomo UIM Card needs to be reissued, a handling free of ¥2,200 (incl. tax) will be charged. (A handling fee will be included on your bill the following month.)
Flow of Repair
STEP 1 From items to check before applying to submitting an application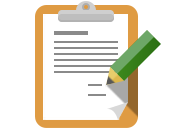 Refer to Repair Acceptance Conditions (in Japanese only) to check whether your model can be accepted for repairs.
In addition, please refer to Items to Check before Visiting a Shop before visiting your nearest docomo Shop.
You are required to make a Shop Appointment to perform procedures at a docomo Shop. You can visit a docomo Shop without an appointment when you have an urgent matter, such as handset damage, or if you want to try a product or service in the shop.
STEP 2 Repair acceptance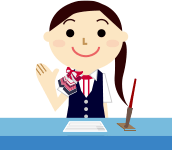 Check the condition of the handset according to the information provided by the customer, and when determined that it may have been broken, accept it for repair.
You can use a replacement handset offered by DOCOMO during the repair period. For replacement handsets, please refer to Using a Replacement Handset during the Repair Period (in Japanese only).
STEP 4 Repair completion and return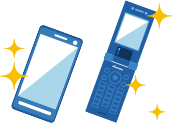 You will be notified of repair completion by email or phone.
Visit the shop and receive the repaired handset.
Bring in for Repair (with Data Service)
This service allows you to get your handset repaired while keeping all of your saved data and settings.
The service can only be used for models applicable for Bring in for Repair (with Data Service).
Galaxy Repair Corner
Through this service, we repair Galaxy devices at shops and return them to the customers.
Galaxy devices purchased at authorized DOCOMO retailers are eligible for repair. For applicable models, refer to

Supported Models

(in Japanese only).

Galaxy S9+ (SC-03K) is not eligible for in-store quick repair at the Galaxy Repair Corner.

We may need to keep your device for repair depending on the nature of the repair, such as when board replacement is required.
Items to Check before Visiting a Shop
Advance preparations
Before visiting a docomo Shop to apply for failures and repairs, prepare the following items.
Advance preparations
When the subscriber of an individual subscription visits a shop

Broken or damaged handset

*1

Receipt of the purchased handset (if available)

When a representative visits a shop
Please bring the following three items in addition to ①②③ above.
When a corporate subscription customer visits a shop
The following two items are required in addition to ①② above.
For charging issues, please ensure that you also bring the charger (AC adapter, tabletop holder, etc.).

If your line subscription cannot be verified, you will be required to provide identification documents.
Check Items
Please check the period and details of the warranty before applying for a repair.
Before applying for a repair, be sure to check the procedure for backing up data and perform it for your necessary data.
Apple, the Apple Logo, AirPlay, AirPods, Apple Music, Apple Pay, Apple Pencil, Apple TV, Apple Watch, Ceramic Shield, Dynamic Island, Face ID, FaceTime, iBooks, iPad, iPhone, iTunes, Lightning, Magic Keyboard, MagSafe, ProMotion, Siri, Touch ID, TrueDepth, True Tone are trademarks of Apple Inc., registered in the U.S. and other countries. The iPhone trademark is used under license from AiPhone Co., Ltd. App Store, Apple Arcade, AppleCare+, Apple TV+, iCloud are service marks of Apple Inc., registered in the U.S. and other countries. TM and © 2023 Apple Inc. All rights reserved.

Galaxy is either a trademark or registered trademark of Samsung Electronics Co.,Ltd.