#01 Virtual Kayaking Enabled with 5G and BodySharing® System

— Remotely operate robotic kayak while experiencing floating and paddling sensations —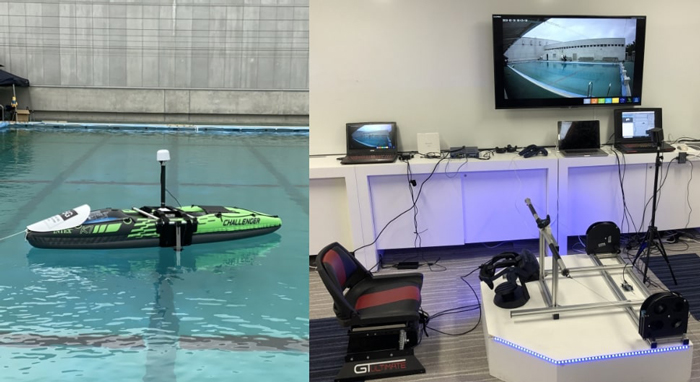 The user operates a master system paddle to control the remote kayak system. Through the VR head-mounted display, the user can view on-site footage from the robot's perspective. The user can also experience in real-time water resistance each time the user paddles as well as tilting and rocking of the kayak creating a more realistic, immersive experience.
The user operates a master system paddle which moves the kayak's robot thrusters causing it to move across the surface of the water. Because the left and right thrusters move independently, it is possible to experience turning and other movements like a regular kayak.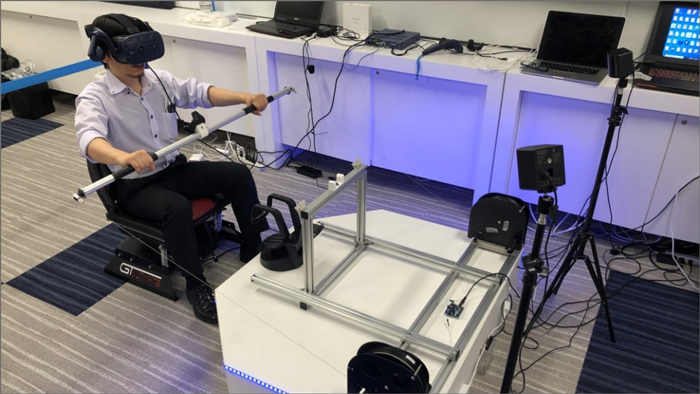 The kayak is equipped with a torso robot that is linked with the user's upper body movements making various motions possible, such as the user peering at the water surface when they tilt their body to the side.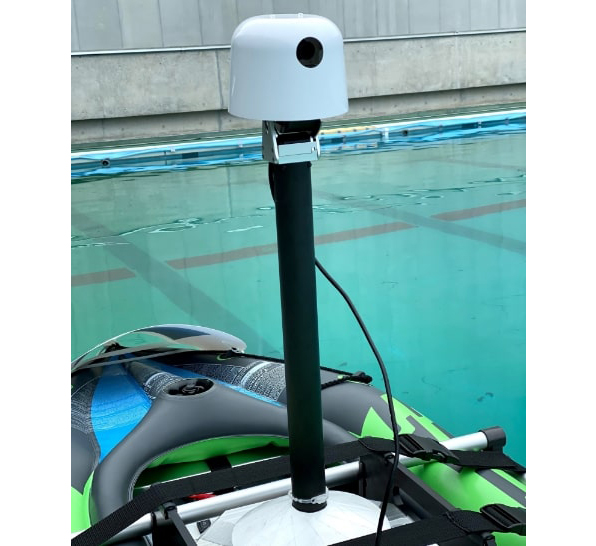 This technology capitalizes on 5G and its features of "high speed/high capacity" and "low latency" to enable high-definition image transmission and real-time remote control of the robot, resulting in a realistic remote activity experience.