Technology
Outline of the latest research and development results produced by DOCOMO R&D.
Technical Journal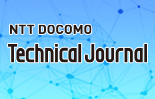 Technical journals that introduce new technologies, services and R&D activities at NTT DOCOMO and Group companies.
DOCOMO's Exhibition Event docomo Open House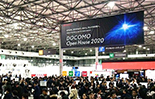 We will introduce "docomo Open House," an exhibition event to showcase the current status and future prospects of a wide range of activities of DOCOMO.
DOCOMO R&D Center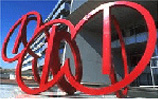 Outline of the DOCOMO R&D Center facilities, located within the Yokosuka Research Park.
Topics
Feb. 3, 2021Network

Jan. 28, 2021Network

Jan. 26, 2021Network

Dec. 7, 2020Network

Nov. 9, 2020IoT