Reading Your Usage Charge Notice
A notice is delivered to some users of credit payment.
Usage Charge Notice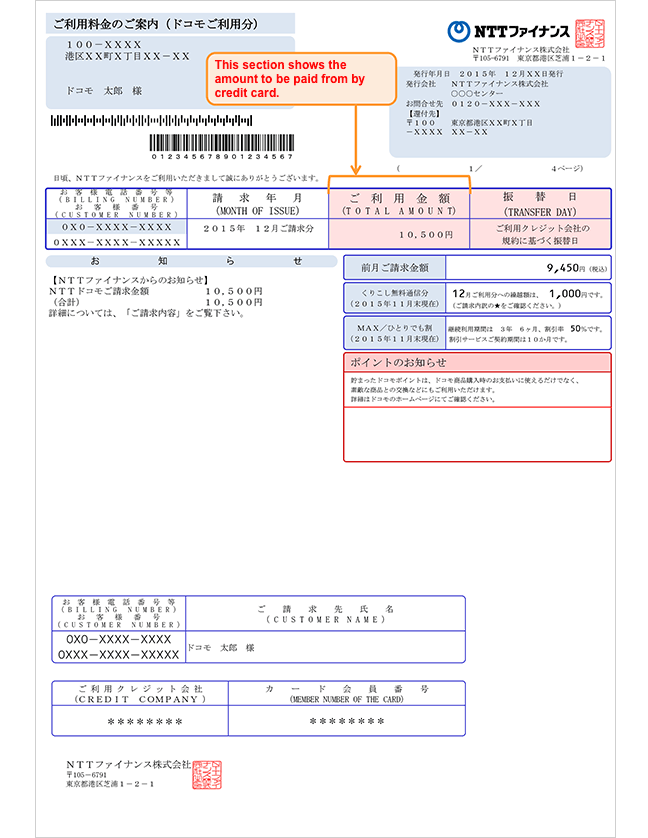 The images are for illustrative purpose only. Actual documents may differ from the ones shown.
---
In order to view PDF files, you must have the Adobe® Reader® plug-in offered free of charge from Adobe Systems, Inc. When viewing the PDF files with Adobe® Acrobat®, use version 10 or later.