Reading Your Phone Bill
A bill is delivered to users who do not use automatic payment or credit card payment.
Bill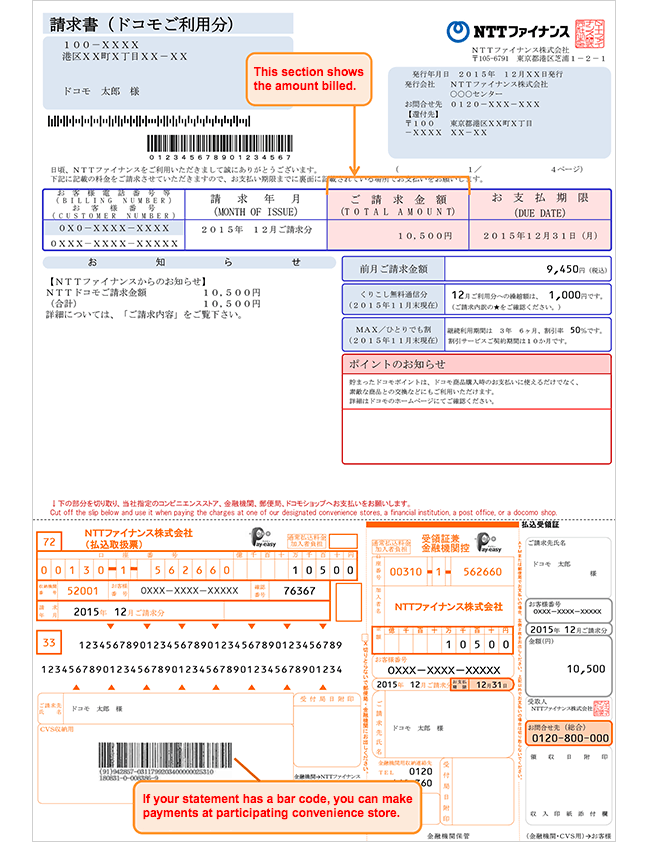 The images are for illustrative purpose only. Actual documents may differ from the ones shown.
---
In order to view PDF files, you must have the Adobe® Reader® plug-in offered free of charge from Adobe Systems, Inc. When viewing the PDF files with Adobe® Acrobat®, use version 10 or later.