Brand Vision
Brand Slogan and Statement
At DOCOMO, we strive to build a new life and society upon the foundation we created, providing more convenience and comfort to all our customers.
Our new slogan is "Changing worlds with you." and it expresses our desire to work together with all of you to open up our technologies and take on new challenges.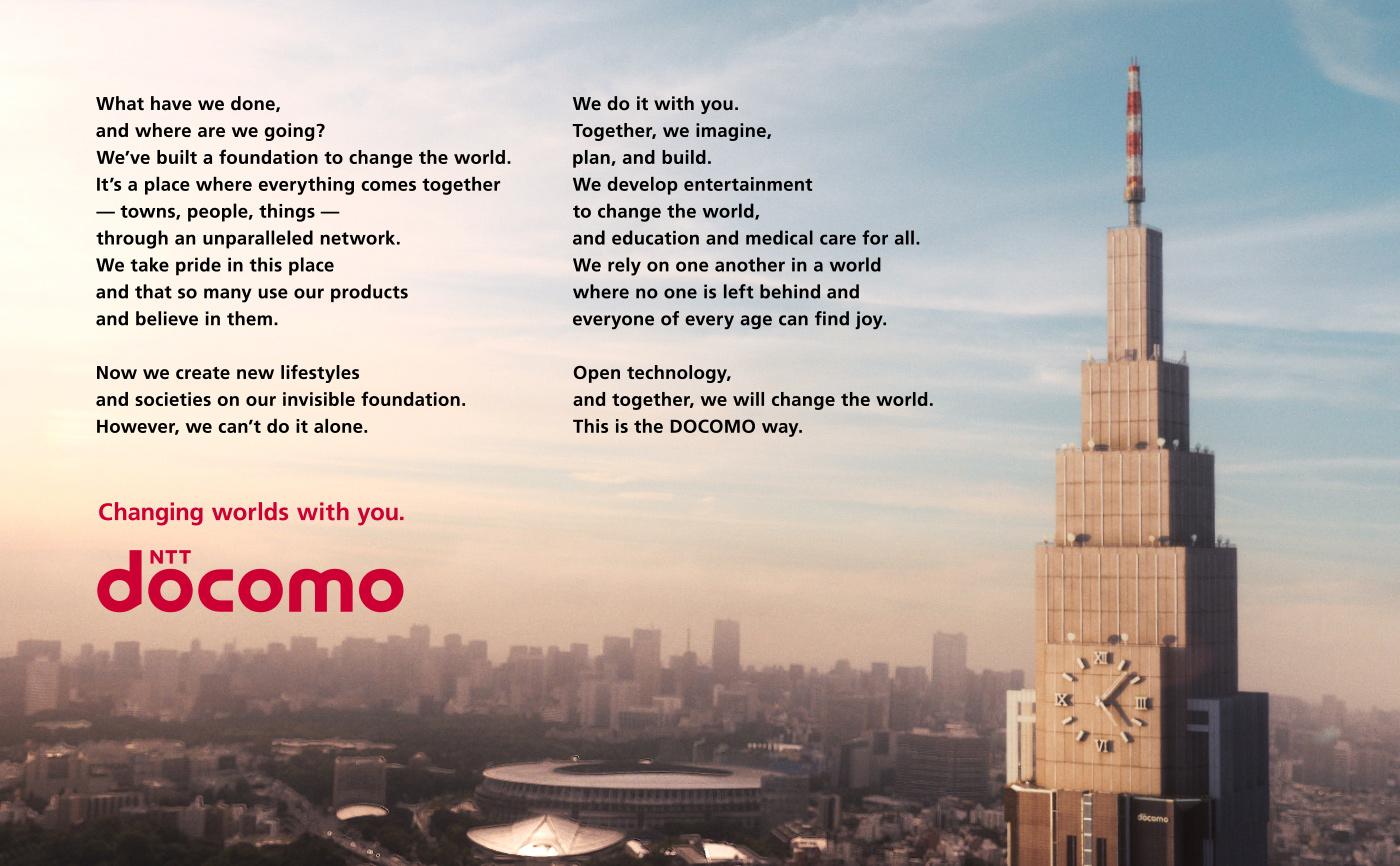 Corporate Logo

The red corporate logo symbolizes DOCOMO's energy and dynamism, and its promise to deliver customer satisfaction by understanding the needs of customers and building strong relationships with them, maximizing employee creativity and remaining a leading innovator in mobile technologies.