Press Releases
September 4, 2018
DOCOMO to Provide Prepaid SIM Cards at Tokyo 2020 World Press Briefing
TOKYO, JAPAN, September 4, 2018 --- NTT DOCOMO, INC. (DOCOMO) announced today that it will offer Japan Welcome SIMTM cards --- prepaid SIM cards for overseas visitors to Japan --- to all press and media representatives attending the World Press Briefing1 of the Olympic and Paralympic Games Tokyo 2020, which will take place in Tokyo from September 4 to 7.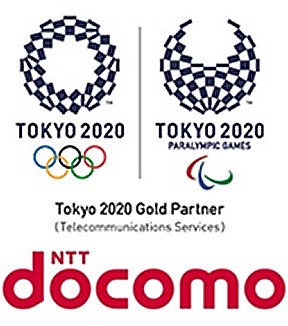 As a Tokyo 2020 Gold Partner for telecommunications services, DOCOMO is currently considering the provision of various Games-related information services to overseas visitors to Japan who use DOCOMO prepaid SIM cards during the Tokyo 2020 Games.
In advance of the Games, DOCOMO will provide Japan Welcome SIM cards to attendees at the forthcoming World Press Briefing in order to obtain feedback on service quality and functionality, with the aim of improving these prior to actual launch.
In 2020, DOCOMO is considering offering the service via its free-of-charge "Plan 0" subscription, which will carry commercials but will offer overseas visitors free 4G access throughout Japan; users will be required to use their phones to check information and for various other functions during the Tokyo 2020 Games.
Going forward, DOCOMO aims to continue leveraging advanced technologies to offer a variety of network services and support to overseas visitors to Japan.
World Press Briefing (WPB) is an event that provides an opportunity for the Tokyo 2020 Organising Committee to share information on progress in preparations for the Olympic and Paralympic Games with both international and domestic journalists and photographers.
Attachment
1. Japan Welcome SIM image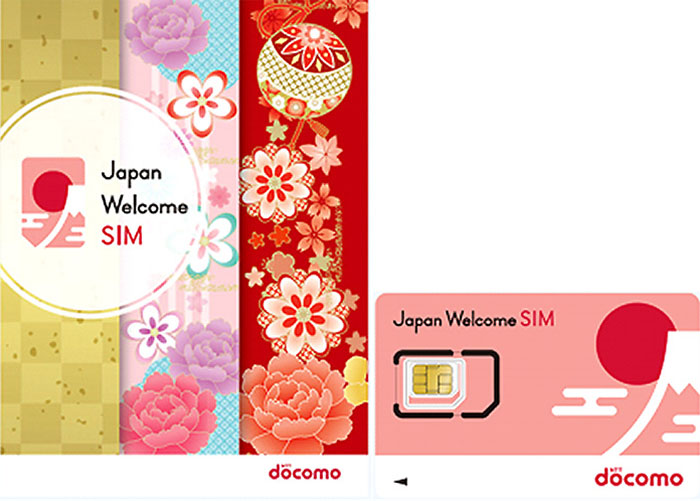 2. Plan 0 image

Outline of Japan Welcome SIM
Japan Welcome SIM is a prepaid SIM service providing visitors to Japan with data access on NTT DOCOMO's network.
1. Pricing
Plan
Plan 0
Plan S
Plan M
Plan L
Prepaid SIM (tax incl.)
¥0
¥1,080
¥1,836
¥2,376
Basic charge
Free of charge if mission completed
¥1,080
High speed data
-
¥756
¥1,296
High speed data allowance
100 MB +
0 MB
600 MB
1.2 GB
Service period
15 days from activation
128 Kbps data comm.
Unlimited
Recharge
Data rewards
Recharge data allowance by viewing advertising videos, answering questionnaires, etc., as follows:
e.g. view advertising video: 10 MB + / answer questionnaire: 10 MB +/
install application: 50 MB + / viewing advertorial: 10 MB +
purchase
100 MB (¥216) / 500 MB (¥756) / 1 GB (¥1,296)

2. Service specifications
Application
Japan Welcome SIM website
(URL: https://docomo.prepaid-sim.jp/lp/index.html)
Eligible users
Foreign visitors in Japan aged 20 or above
Language (dedicated website)
English / Chinese (traditional, simplified) / Korean / Japanese
SIM card pickup locations
See the following sites;
Plan S, M, L (URL: https://docomo.prepaid-sim.jp/sim/place)
Plan 0 (URL: https://docomo.prepaid-sim.jp/lp/plan0area/index.html)
SIM card type
Multi-cut SIM (normal/ micro/ nano)
Service area
DOCOMO's 4G/LTE and 3G network area
Network speed
High speed: download at max. 788 Mbps, upload at max. 50 Mbps2
128 Kbps comm.: download at max. 128 Kbps, upload at max. 128 Kbps
Applicable devices
SIM lock-free device or other devices which meet the following criteria;

Devices used with a SIM card under contract with a DOCOMO roaming partners in user's own country, or certified with conformance to Japan's technical standards
Devices which support any of the following spectrums;
4G/LTE: Band 1 / 3 / 19 / 21 / 28
FOMATM (3G): Band I / VI / XIX

Payment method
Credit card
Limited to certain areas of Japan. The above-mentioned network speed is the maximum specified in the technical standard, not the actual speed. Service is provided a best-effort basis, with actual network speed being subject to the network environment and traffic conditions. The maximum speed also varies depending on device used.
"Japan Welcome SIM" is a trademark of NTT DOCOMO, INC.

"FOMA" is trademark of NTT DOCOMO, INC.

All other trademarks are the property of their respective owners.