Press Releases
August 30, 2018
DOCOMO to Test IoT-Based Video Capture Leveraging Edge Computing

— NTT DOCOMO Ventures Makes Supporting Investment in Object Storage Leader Cloudian —
TOKYO, JAPAN, August 30, 2018 --- NTT DOCOMO, INC. (DOCOMO) announced today that it has commenced a proof-of-concept (PoC) aimed at realizing a new video IoT solution that will enable the interpretation and analysis of video data sourced from surveillance cameras using edge computing. In connection with this initiative, DOCOMO also announced that it has made a strategic investment in Cloudian, a Silicon Valley-based leader in enterprise object storage systems and developer of the Cloudian AI Box, a compact, high-speed AI data processing device equipped with camera connectivity and LTE / Wi-Fi® capabilities, facilitating edge AI computing with both indoor and outdoor communications. The investment was made through NTT DOCOMO Ventures, Inc., a wholly owned subsidiary of DOCOMO, and both companies plan to promote solutions utilizing the new technology.
The solution being evaluated will interpret and analyze video data sourced using edge computing, supplementing processing performed in the cloud to provide superior IoT data processing capabilities. As a first step, the PoC will test and evaluate the sourcing of data from surveillance cameras, aiming to develop a solution that uses existing cameras, requires no wired connectivity and does not involve the transmission of large quantities of data.
The interpretation and analysis of video data from surveillance cameras are expected to be deployed in a wide range of scenarios, such as in general security, quality inspections during manufacturing processes, human presence detection, and marketing initiatives at retail stores. Until now, the transfer and processing of large volumes of video data to the cloud was a lengthy process involving significant delays and placing a considerable burden on cloud infrastructures and communication networks. The new solution will aim to address these shortcomings and herald a new era of high speed image recognition and processing accelerated by edge computing.
1) Video IoT Solution Architecture
1. Single Edge Framework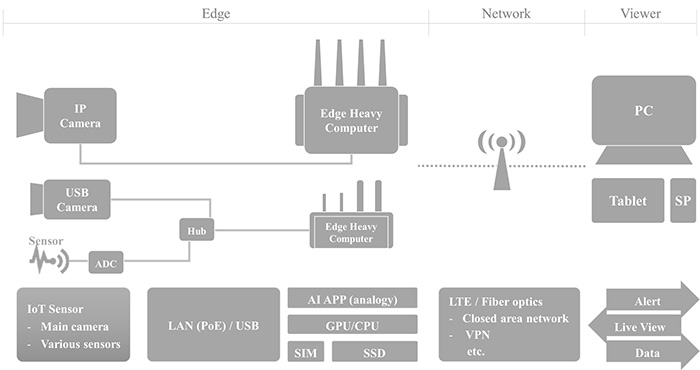 2. Edge-Cloud Linked Framework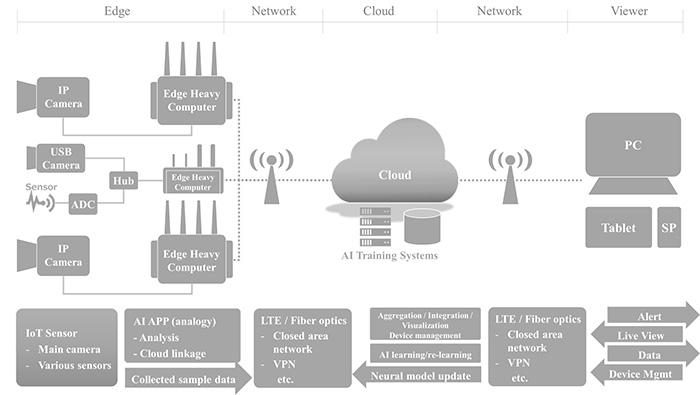 2) Equipment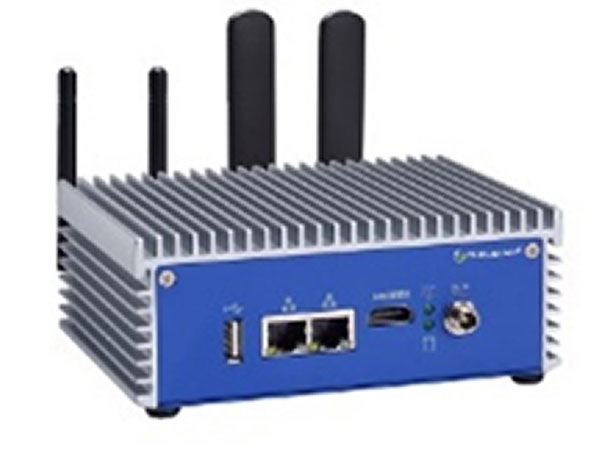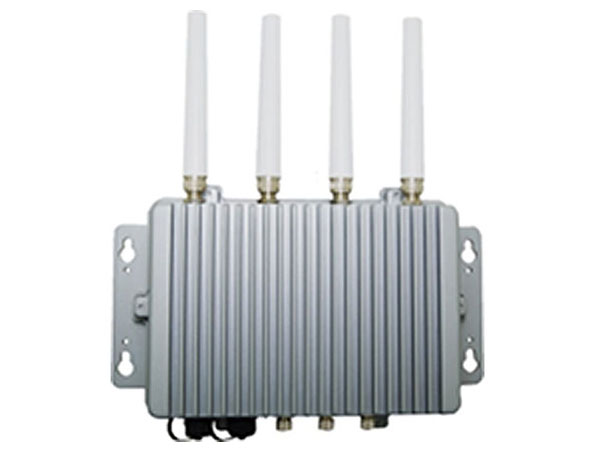 3) Cloudian Company Information
Cloudian turns information into insight with a hyperscale data fabric that lets customers store, find and protect data across the organization and around the globe. Cloudian data management solutions bring cloud technology and economics to the data center with uncompromising data durability, intuitive management tools, and the industry's most compatible S3 API. Cloudian and its ecosystem partners help Global 1000 customers simplify unstructured data management today, while preparing for the data demands of AI and machine learning tomorrow.
Wi-Fi is either a trademark or registered trademark of Wi-Fi Alliance.

All other trademarks are the property of their respective owners.