Press Releases
August 23, 2018
NTT DOCOMO Named a Tournament Supplier of Rugby World Cup 2019TM
TOKYO, JAPAN, August 23, 2018 --- NTT DOCOMO, INC. announced today that it has entered into an agreement to serve as a Tournament Supplier (Telecommunication category) of Rugby World Cup 2019 (RWC 2019), which will be held in Japan from September 20 to November 2, 2019.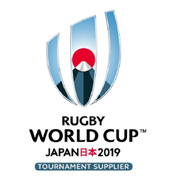 RWC, one of the world's most popular sporting events, is held every four years and runs more than two months. RWC 2019, the ninth edition of the event, will mark the tournament's first appearance in Asia.
DOCOMO is delighted to be a tournament sponsor of the historic RWC 2019.
"World Rugby is delighted to be welcoming NTT DOCOMO to the Rugby World Cup commercial program family for the first time as a tournament supplier," said World Rugby Chairman Bill Beaumont.
"Rugby World Cup is the world in union and we look forward to partnering with NTT DOCOMO to bring the whole of Japan and over 400,000 international visitors together in celebration of the host nation, friendship and rugby. With a network of 76 million subscribers and an excellence in mobile technology solutions, NTT DOCOMO is the perfect partner in that regard."
"It will be an honor for DOCOMO to participate as a Tournament Supplier in Asia's first-ever Rugby World Cup," said Kazuhiro Yoshizawa, President and CEO of NTT DOCOMO. "Through our corporate rugby team, NTT DOCOMO Red Hurricanes, DOCOMO has been active in supporting the popularization of rugby as well as the promotion of regional sports. In sponsoring Rugby World Cup 2019, we hope to enhance the value and excitement of watching sports supported by DOCOMO's highly advanced, world-class mobile communication technologies."
TM © Rugby World Cup Limited 2015. All rights reserved.
Rugby World Cup 2019TM in Japan
Rugby World Cup 2019TM in Japan
Period
September 20 to November 2, 2019
Host Cities
(Venues)
Sapporo City, Hokkaido: Sapporo Dome
Kamaishi City, Iwate: Kamaishi Recovery Memorial Stadium
Kumagaya City, Saitama: Kumagaya Rugby Stadium
Chofu City, Tokyo: Tokyo Stadium
Yokohama City, Kanagawa: International Stadium Yokohama
Fukuroi City, Shizuoka: Shizuoka Stadium Ecopa
Toyota City, Aichi: City of Toyota Stadium
Higashiosaka City, Osaka: Hanazono Rugby Stadium
Kobe City, Hyogo: Kobe Misaki Stadium
Fukuoka City, Fukuoka: Fukuoka Hakatanomori Stadium
Kumamoto City, Kumamoto: Kumamoto Stadium
Oita City, Oita: Oita Stadium
Matches
Pool Phase: 5 teams x 4 pools (round-robin matches in each pool): 40 matches
Knock Out Phase: 8 matches
Website

http://www.rugbyworldcup.com/
TM © Rugby World Cup Limited 2015. All rights reserved.