TOKYO, JAPAN, November 1, 2007 --- NTT DoCoMo, Inc. and its eight regional subsidiaries announced today 23 new handsets available in a total of 75 colors in the new 905i and 705i series.
All 10 handsets in the 905i series are variously equipped for advanced functions and convenient services, including 3G/GSM international roaming, HSDPA, "One-segment" mobile TV, GPS location information, enhanced "2in1" combining the capabilities of two phones in one handset, and the DCMX™ credit card and iD™ credit payment services.
The 905i series also offers upgraded entertainment value, including the Music & Video Channel™ service and "Chokkan Game" intuitive motion/voice-activated gaming. The series provides enhanced mobile convenience, such as easy-to-read interactive maps that show routes to desired destinations. The series also comes with an expanded Kisekae Tool™ for detailed customization of screen layouts, calendars and other phone content, as well as optional extra-large text for easy viewing. In addition, 905i phones are compatible with the new "Area mail" disaster information service, which automatically provides people in disaster areas with vital information.
The 705i series comprises 13 new handsets that sport slim, sophisticated designs and are packed with a surprising array of full-spec features. The lineup of 705i handsets includes the world's slimmest clamshell and waterproof models, as well as the slimmest handset configured for One-segment. Advanced services are available with the series, such as HSDPA (including the L705iX model offering ultrahigh-speed data communication up to 7.2Mbps), Osaifu-Keitai™ and 3G/GSM international roaming, as well as One-segment terrestrial digital broadcasting. The 705i series also boasts models designed by "amadana"-brand consumer-products maker Realfleet and motion-graphics creator TGB Design.
Launch Schedule for 905i Series
| | |
| --- | --- |
| On or after November 26, 2007 | D905i, F905i, N905i, P905i, SH905i, SO905i and N905iμ |
| January - February 2008 | Cyber-shot™ Handset SO905iCS and AQUOS™ Handset SH905iTV |
| February - March 2008 | VIERA® Handset P905iTV |
Launch Schedule for 705i Series
| | |
| --- | --- |
| January - February 2008 | D705iμ, N705iμ, P705iμ, D705i, F705i, L705i, N705i and P705i |
| February 2008 | NM705i, SH705i, SO705i, and PROSOLID μ (P705iCL) |
| February - March 2008 | L705iX |
Features of 905i Series Models
1. Enhanced international roaming in 154 countries/regions (105 for i-mode)
3G/GSM international roaming service

Covers more than 99 percent of countries/regions that Japanese visit.
About 4,000 Japanese-language i-mode sites abroad, covering regular i-mode information plus useful travel-information sites.

Voice-activated Japanese-English translation

Spoken words are translated and displayed as text on phone screen.

Expanded i-area

Area information (via i-mode) based on user's location, such as weather, shops and restaurants. Service in 20 counties/regions from February 2008.
2. Full-spec entertainment
Music & Video Channel

Upgraded version automatically downloads music and video programs at night.
Expanded lineup of music programs, animation and comedy videos.

One-segment terrestrial digital broadcasting

Screens measuring more than 3 inches for widescreen (16:9) TV.
Capability to record TV programs.
Multi-window display for i-mode e-mailing while viewing TV.

Video clips (10MB i-motion™)
Windows Media® Video files
Uta-hodai™ music downloads

Full-track music from providers (via i-mode) for flat monthly fee.

Provider-recommended music

Providers introduce music based on user's listening history.

Interactive Chokkan Game

Games react intuitively to finger movements, tilting/waving of handset and even spoken words.

Flash® Lite™ 3

Broadens range of Flash files available as i-mode content.
3. Enhanced conveniences
GPS map application

HSDPA capability speeds up scrolling and scaling of maps displayed in high definition on VGA widescreens.
i-area, phonebook and imadoco kantan search™ service work seamlessly with maps.

HSDPA

Speeds up to 3.6Mbps for enhanced full browsing and downloading of video clips, WMV files and Chaku-Uta Full® full-track music.

Voice-activated applications (word translation and map-based route finder)
Preinstalled with DCMX mobile credit card and iD credit payment platform applications.
Osaifu-Keitai e-wallet services listed on top of main menu.
Upgraded Kisekae Tool for greater customization of screen layouts, calendars and other phone content.
Upgraded 2in1 (combines capabilities of 2 phones in 1 handset)

When switching between modes (phone numbers), automatic voicemail is automatically disabled for active mode and enabled for inactive mode. Also, either the out-of-range or voicemail prerecorded message can be set for all incoming calls to the inactive number.
4. Security tools
Area mail support

Free mail service that ensures delay-free transmission of evacuation instructions from various government sources to people in disaster-struck areas.

Software download notification

Automatic notification of updates for phone software.

Clear VGA font

Menu text can be quickly changed to larger font for easier viewing.
905i Series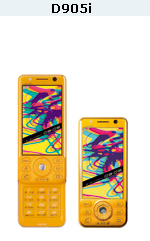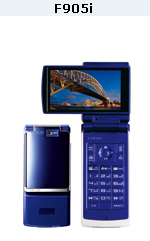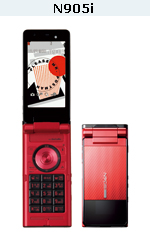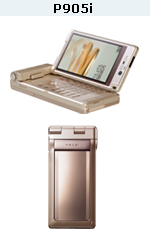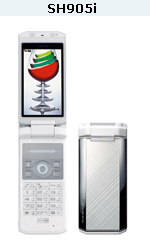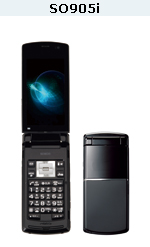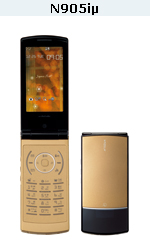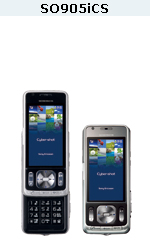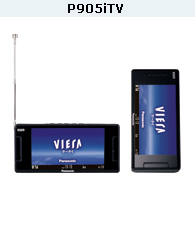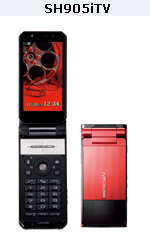 705i Series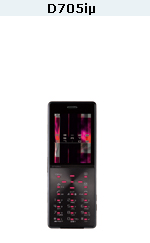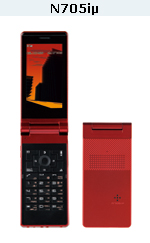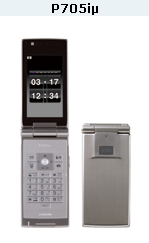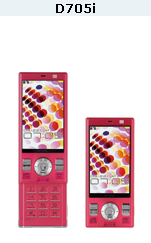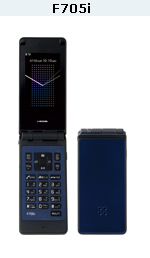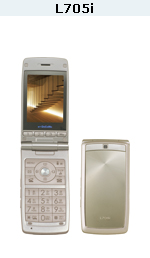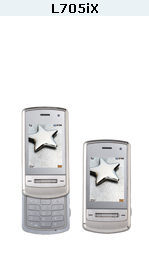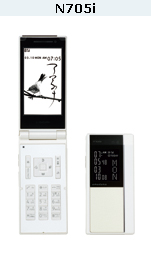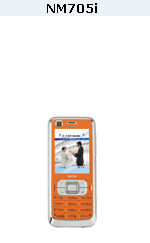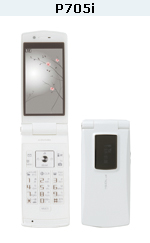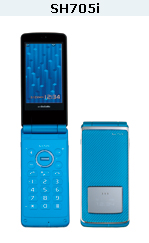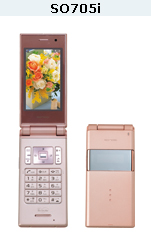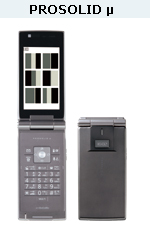 Updated on November 5, 2007
Main Specifications of FOMA 905i Series

Selected Services and Features Available in 905i Series

Main Specifications of FOMA 705i Series

Selected Services and Features Available in 705i Series

For handset images, please visit http://www.docomopress.net/

.
About NTT DoCoMo

NTT DoCoMo is the world's leading mobile communications company. DoCoMo serves about 53 million customers, including 40 million people subscribing to FOMA™, launched as the world's first 3G mobile service based on W-CDMA in 2001. DoCoMo also offers a wide variety of leading-edge mobile multimedia services, including i-mode™, the world's most popular mobile e-mail/Internet service, used by more than 47 million people. With the addition of credit-card and other e-wallet functions, DoCoMo mobile phones have become highly versatile tools for daily life. NTT DoCoMo is listed on the Tokyo (9437), London (NDCM) and New York (DCM) stock exchanges. For more information, visit www.docomo.ne.jp/english.
i-mode, FOMA, WORLD WING, Osaifu-Keitai and Music & Video Channel, Kisekae tool and i-motion, Uta-hodai, imadoco kantan search, DCMX and iD are trademarks or registered trademarks of NTT DoCoMo, Inc. in Japan and other countries.
NTT DoCoMo's FOMA service is only available to subscribers in Japan.
Osaifu-Keitai refers to mobile phones equipped with contactless IC card, as well as its useful functions/services enabled by the IC card. With this function, mobile phones can be utilized as electronic money, credit card, electronic ticket, membership card, airline ticket, and more.
Cyber-shot is a trademark or registered trademark of Sony Corporation.
VIERA is a trademark or registered trademark of Matsushita Electric Industrial Co., Ltd.
AQUOS is a trademark or registered trademark of Sharp Corporation.
Windows Media is a trademark or registered trademark of Microsoft Corporation in the U.S. and other countries.
Flash Lite is a registered trademark or trademark of Adobe Systems Incorporated in the United States and/or other countries.
Chaku-Uta Full is a registered trademark of Sony Music Entertainment Corporation.