TOKYO, JAPAN, April 23, 2007 --- NTT DoCoMo, Inc. and its eight regional subsidiaries announced today the development of five new 3G FOMA™ 904i models, the latest line-up in DoCoMo's flagship 9 Series.
The new handsets have features that are significantly more advanced than those supported by 903i Series models. Among these features are "2in1", which takes the capabilities of two phones and folds them into a single handset; "Uta-hodai", which allows via i-mode™ full-track music downloads from content providers for a flat monthly subscription fee; and "Chokkan Game", which are played using intuitive motion.
All models in the 904i Series support "Video Clips (10MB i-motion)", Windows Media Audio® (WMA) and Full Browser, while some also support "One-segment" terrestrial digital broadcasting and High-Speed Downlink Packet Access (HSDPA).
The D904i, F904i, N904i and SH904i could begin arriving in stores as early as May; at the latest they will be available in June. The P904i will go on sale in June.
Features of 904i Series Models
New services
2in1 support

This service provides the capabilities of two separate handsets in one single unit. Under a single FOMA card, users are provided with two phone numbers and two i-mode mail addresses*, and these are accessed independently by means of a Mode Switching function ("A Mode", "B Mode" and "Dual Mode"). Switching between modes changes the phone number, i-mode mail address, address book, mail boxes and call history. When using A Mode, the customer cannot view B Mode, and vice-versa -- a feature that greatly enhances security.

A Mode refers to the number and i-mode mail address assigned to the user under a basic DoCoMo service contract. When the user signs up for 2in1 service (FOMA Type 2in1; 945 yen per month, incl. tax), they are given a second phone number and mail address for use as B Mode. Communications charges for B Mode apply to billing plans contracted for under A Mode. Some optional fee-based network services subscribed to under A Mode -- for example, voice mail -- can be used in B Mode at no additional cost.
*The mail address for B Mode is only for Web mail use.

Uta-hodai support

Users can download full music tracks from i-mode sites supporting Uta-hodai for a flat monthly subscription fee. When downloading, users will accrue an i-mode information fee and packet communication charges. DoCoMo suggests that users planning to download a significant volume of data every month consider subscribing to flat-rate data communication billing plans "pake-hodai" or "pake-hodai full".
*Uta-hodai compatible services are provided by music distribution sites via i-mode.

Chokkan Game support

Users can select games from sites supporting Chokkan Game and download them into their handsets. Games are played using intuitive motion, such as tracing a finger, tilting or waiving the handset. Game content will determine the type of intuitive motion used during play.
†Chokkan Game for P904i and SH904i uses GestureTek Inc.'s GestureTek EyeMobile as the interface.
Reinforcement of existing services
Pre-installed DCMX™ and iD™ applications

An i-appli™ is pre-installed to support DoCoMo's credit service, DCMX, which allows iD for online transactions and mobile credit. This service can now be used at an increasing number of locations; approximately 150,000 iD reader/writers (as of March 31, 2007) are currently active and another 350,000 are scheduled to be introduced. There are more than 2.25 million DCMX subscribers (as of April 18, 2007). DoCoMo began to accept applications for the premium DCMX GOLD card on April 23.

Full music capability

In addition to the newly introduced Uta-hodai, all models in the 904 Series support Video Clip (10MB i-motion™), Windows Media Audio (WMA) files and Chaku-Uta Full®. Meanwhile, Music Channel™ is available with the N904i.

Windows Media Audio (WMA) is a popular format for playing music files downloaded to PCs from music sites, such as the Napster™ Japan service offering access to approximately 1.5 million tracks for a flat monthly rate.

Pre-installed Rakuoku Shuppin Appli application

The pre-installed Rakuoku Shuppin Appli for online auctions is integrated with the handset's camera, enabling fast, easy registration of information and photos for items being auctioned. The Advice Screen is simple to understand, even for beginners, facilitating the use of auction services.

Pre-installed i-appli Banking application

The pre-installed i-appli Banking enables easy access to accounts at up to two financial institutions, and makes it possible to check account balances and remit funds, among other mobile banking services. User data, such as bank account numbers, are saved using i-appli, negating the need for re-input each time the service is use. Initially, this service is available for account holders at Sumitomo Mitsui Banking Corporation and Mizuho Bank, Ltd. This i-appli can also be downloaded and used with 903i Series and 703i Series models that support Mega i-appli.

Extra memory for Kisekae Tool

Maximum download size has been expanded from 500KB to 2MB, enabling users to download a new, expanded Kisekae Tool that includes games, calendars and other functional content.

Deco-mail™ Pictograms
Mega i-appli support
Full Browser support
GPS
3G roaming support
iC Transfer Service support
Comprehensive security

Support is provided for Keitai-Osagashi Service, Biometric authentication, Omakase Lock, Data Security Service and the ANSHIN-KEY remote lock function. The latter includes ANSHIN-KEY answer-back notification, which uses lights and sounds to confirm locking/unlocking of the handset (N904i only).
D904i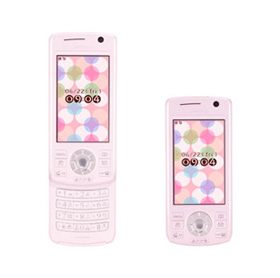 F904i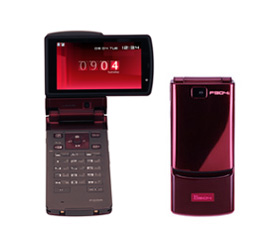 N904i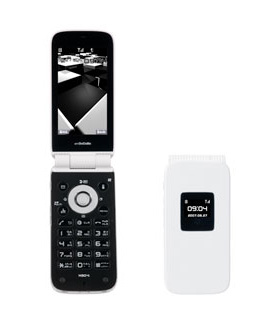 P904i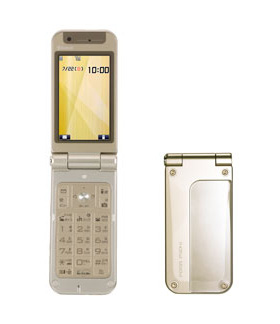 SH904i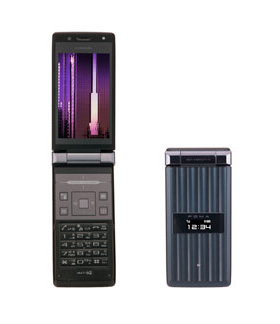 Main Specifications of FOMA 904i Series

Selected Services and Features Available in FOMA 904i Series

For handset images, please visit http://www.docomopress.net/

.
About NTT DoCoMo

NTT DoCoMo is the world's leading mobile communications company. DoCoMo serves more than 52 million customers, including 35 million people subscribing to FOMA™, launched as the world's first 3G mobile service based on W-CDMA in 2001. DoCoMo also offers a wide variety of leading-edge mobile multimedia services, including i-mode™, the world's most popular mobile e-mail/Internet service, used by more than 47 million people. With the addition of credit-card and other e-wallet functions, DoCoMo mobile phones have become highly versatile tools for daily life. NTT DoCoMo is listed on the Tokyo (9437), London (NDCM) and New York (DCM) stock exchanges. For more information, visit www.docomo.ne.jp/english.
i-mode, FOMA, DCMX, iD, i-appli, i-motion, Music Channel are trademarks or registered trademarks of NTT DoCoMo, Inc. in Japan and other countries.
NTT DoCoMo's FOMA service is only available to subscribers in Japan.
Napster is a registered trademark of Napster, LLC. in the U.S. and other countries.
Windows Media is a registered trademark of Microsoft Corporation in the U.S. and other countries.
Chaku-Uta Full is a registered trademark of Sony Music Entertainment Corporation.
GestureTek is a trademark or registered trademark of GestureTek Inc. in the U.S. and other countries.