TOKYO, JAPAN, April 18, 2007 --- NTT DoCoMo, Inc., following an announcement on March 15 indicating that a new 3G FOMA™ handset developed with award-winning designer Stefano Giovannoni will be making its world debut during Milan's celebrated Design Week (April 18-23), has now announced the handset's model number and color varieties. The unique N904i will be available in four colors: Orange Cut, Day and Night, Urban Blue, and Pink Soda.
Giovannoni, creator of highly acclaimed designs for world-famous companies such as Alessi, Fiat and Siemens, designed the new handset in collaboration with handset manufacturer NEC Corporation and DoCoMo.
Giovannoni also designed the exhibition booth, entitled "DoCoMo: New Vibes from Stefano Giovannoni - design for cellular phones." Exhibits at the booth will include presentations on a large "Video Wall" screen, together with displays of the handset's four color varieties.
The exhibition will take place at Superstudio Più in Zona Tortona, a popular area of the city.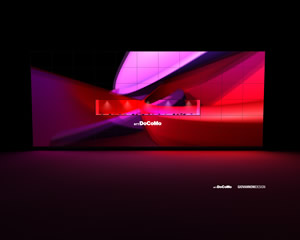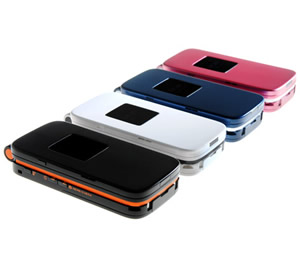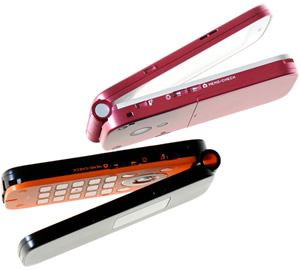 About NTT DoCoMo

NTT DoCoMo is the world's leading mobile communications company. DoCoMo serves more than 52 million customers, including 34 million people subscribing to FOMA™, launched as the world's first 3G mobile service based on W-CDMA in 2001. DoCoMo also offers a wide variety of leading-edge mobile multimedia services, including i-mode™, the world's most popular mobile e-mail/Internet service, used by more than 47 million people. With the addition of credit-card and other e-wallet functions, DoCoMo mobile phones have become highly versatile tools for daily life. NTT DoCoMo is listed on the Tokyo (9437), London (NDCM) and New York (DCM) stock exchanges. For more, visit www.docomo.ne.jp/english.
i-mode and FOMA are trademarks or registered trademarks of NTT DoCoMo, Inc. in Japan and other countries.
NTT DoCoMo's FOMA service is only available to subscribers in Japan.