TOKYO, JAPAN, August 2, 2005 --- NTT DoCoMo, Inc. and its eight regional subsidiaries announced today that the companies will launch "i-channel," a news and information service, and compatible handsets, the 3G FOMA® 701i series.
Subscribers to i-channel will automatically receive various content, such as news, weather, entertainment reports, sports news and horoscopes, delivered to the phone's standby screen as telop text. By pushing the i-channel button, a channel list will appear and the user can select the channel they want to view.
The service costs 150 yen per month for receiving automatic telop text news and information, which will be updated about every two hours. i-channel users can also add their own channels, which means any information provider can join the i-channel system. A separate packet communications charge will apply for viewing individual channels.
The service will be launched concurrently with three FOMA 701i models, which are to be released shortly. FOMA 701i handsets will be compatible with the i-channel service and all standard FOMA services and functions, including videophone, ChakuUta™ ring songs, ChakuMotion™ ring videos, Deco-mail™ decorative e-mails, i-appli® JAVA® and Macromedia® Flash™ applications.
Please see the attachment for more about FOMA 701i handsets.
Attachment
Main features and specifications of FOMA 701i Handsets

About NTT DoCoMo
NTT DoCoMo is the world's leading mobile communications company, serving more than 50 million customers. The company offers a wide variety of leading-edge mobile multimedia services, including i-mode®, which provides e-mail and Internet access to over 44 million subscribers as the world's most popular mobile Internet service, and FOMA®, launched in 2001 as the world's first 3G mobile service based on W-CDMA. In addition to wholly owned subsidiaries in Europe, North America and Asia, the company is expanding its global reach through strategic alliances with mobile and multimedia service providers in Asia-Pacific and Europe.
NTT DoCoMo
is listed on the Tokyo (9437), London (NDCM), and New York (DCM) stock exchanges. For more information, visit
www.docomo.ne.jp/english
.
i-mode, FOMA, "ChakuMotion", "Deco-mail", "i-appli", and "Chara-den" are trademarks or registered trademarks of NTT DoCoMo, Inc. in Japan and other countries.
NTT DoCoMo's FOMA service is only available to subscribers in Japan.
Java is a registered trademark of Sun Microsystems, Inc. in the United States and other countries.
ChakuUta is a registered trademark of Sony Music Entertainment Inc.
Macromedia and Macromedia Flash are trademarks or registered trademarks of Macromedia, Inc. in the United States or other countries.

P701iD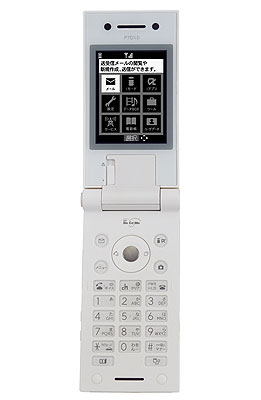 D701i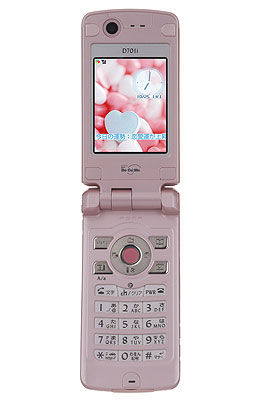 N701i