i-mode operators in Europe realizing data ARPU of 6 - 10 Euros


CANNES, FRANCE, February 25, 2004 --- i-mode™ users outside Japan exceeded two million at the end of January 2004 and continue to grow rapidly. Services are currently available through seven i-mode operators outside Japan: BASE NV./S.A (Belgium), Bouygues Telecom (France), E-Plus (Germany), Far EasTone Telecommunications Co., Ltd. (Taiwan), KPN Mobile (The Netherlands), Telefónica Móviles España (Spain), WIND Telecomunicazioni S.p.A. (Italy), representing a market of over 60 million cellular phone users. In addition, COSMOTE - Mobile Telecommunications S.A., Greece's leading mobile telecommunications operator, is scheduled to launch i-mode services prior to the ATHENS 2004 Olympic Games. i-mode has now amassed a global subscriber base of 42 million users including Japan, making it the most popular mobile Internet service in the world.
Furthermore, the i-mode business model has proven to be successful in markets worldwide. Rich content and service offerings, as well as innovative, user-friendly handsets, have contributed in stimulating high usage. European i-mode operators already achieve average revenue per i-mode user (ARPU) of 6 -10 Euros per month, and an average of two-thirds of operators' i-mode subscribers are active users on a monthly basis.
In addition to the operators, i-mode also cooperates with over 1,000 content providers in markets outside Japan. Contents and services are offered in eight languages. Along with collaboration with leading international content providers such as Disney, CNN and ViaMichelin, i-mode offers strong localized content portfolios, assuring that i-mode is a convenient and helpful tool that can be used in everyday life. The i-mode business model and leading technology results in high satisfaction for content providers and the entire i-mode value chain.
To date, i-mode operators outside Japan deliver services using ten handsets from four handset vendors: NEC, Mitsubishi, Vitelcom, and Toshiba. Other handset vendors, such as Samsung, Siemens, Sagem and Panasonic are scheduled to release new i-mode handsets in Europe and Asia during 2004.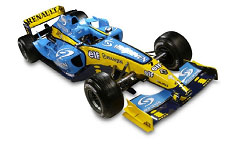 i-mode operators are committed to work in close cooperation to further improve their i-mode service offerings and expand i-mode's global presence. The i-mode brand will continue to be strengthened through DoCoMo's sponsorship of The Mild Seven Renault F1 Team, and co-marketing activities with i-mode operators. Joint branding efforts are also planned for the ATHENS 2004 Olympic Games, and with COSMOTE being a Grand National Sponsor, unique opportunities arise that allow for worldwide i-mode brand exposure.
i-mode is a trademark or registered trademark of NTT DoCoMo, Inc. in Japan and other countries.